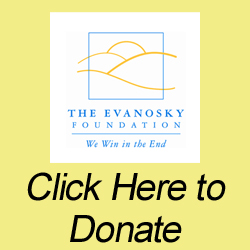 The Evanosky Foundation is certified as a 501(c)(3) nonprofit organization, and all donations are tax-deductible. A copy of the Foundation's IRS tax letter can be viewed by clicking here. You may send your check to:

The Evanosky Foundation
234 Aspen Lane
Aurora, IL 60504
331-250-1123
What will my donation be used for?
Your donation will be used to support:
Nursing Scholarships
The Evanosky Foundation provides nursing scholarships for nursing students in their last two years of study in order to promote and encourage nurses who will work in communities of color and with persons with disabilities.
Matching gifts
Your donation may be eligible for matching by your employer! The Foundation has received employee matching gifts from the following companies:
Covidien
Grainger
HSBC
JPMorgan Chase
Kaplan
LexisNexis
McDonald's
Nicor Gas
Starbuck's
Tellabs
Jones Lang LaSalle
Sanofi
Bank of America
Please go to your HR department or website to identify your company's matching gift criteria. The Foundation is a 501(c)(3) nonprofit organization, and we can help you fill out any necessary paperwork!
Payroll Deduction
The Evanosky Foundation is included on this year's list of pre-screened charities in IBM's Employee Charitable Contribution Campaign! Employees of Sacramento County, California may also donate to the Foundation via payroll deduction through their Employee Giving Campaign. If you are an employee of these organizations and are interested in designating The Evanosky Foundation as your charity of choice, please contact your employer's human resources professional for more information.